Category: Summer Camp
Unigym Gatineau summer camps offer a memorable week for children who will be able to do a minimum of 3 hours of gymnastics per day with qualified and dynamic coaches as well as various fun activities. An educative and entertaining week for all children!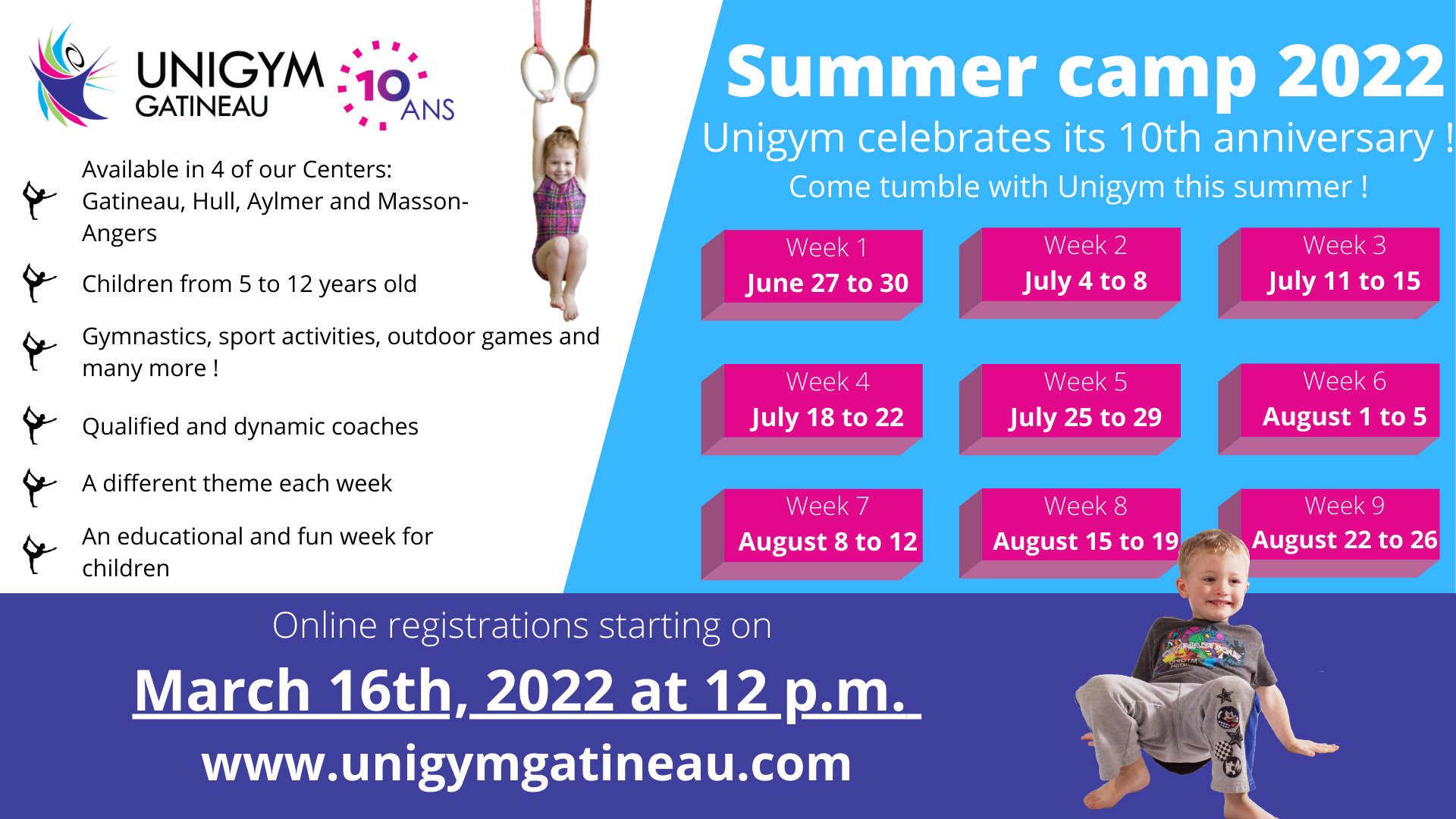 Costs
Early registrations (until May 15th, 2022): $180 / week
Late registrations (after May 15th, 2022): $190 / week
Fees of $10 will be applied for non-residents. 
---
Typical Summer camp day schedule 
7 a.m. to 9 a.m. : Camp daycare - drawing, board games, animation games (indoor) / groups division
9 a.m. to 10:20 a.m. : Outdoor games / crafts / gymnastics and trampoline
10:20 a.m. to 10:40 a.m. : Snack
10:40 a.m. to 12 a.m. : Outdoor games / crafts / gymnastics and trampoline
12 p.m. to 1 p.m. : Lunch (outside if possible)
1 p.m. to 2:30 p.m. : Outdoor games / organized activities / park
2:30 p.m. to 2:50 p.m. : Snack
2:45 p.m. to 4 p.m. : Games / organized activities / gymnastics and trampoline
4 p.m. to 5:30 p.m. : Camp daycare - drawing, board games, animation games
---
Mandatory for camps and pedagogical days:
There are no products in this category
Search what you are looking for